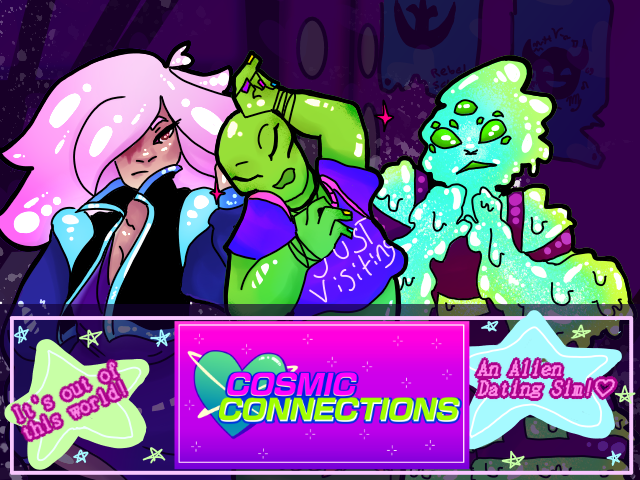 Cosmic Connections
A downloadable Visual Novel
Hiya! You ever wanted to smooch an alien? Yes? Well how about a shot at being able to smooch three? Sadly not at the same time.
Welcome to Cosmic Connections! A new form of dating and finding love and companionship across the the stars! Whether you're a freak or someone looking to settle down with a clone of yourself Cosmic Connections has it all.
Play as Lucy, a simple human woman trying to find a new connection, whether it's a good or bad one is up to you!
The full release is coming out this October, possibly a demo beforehand
For warning there is cursing and slightly dubious themes(depending on the ending).
Install instructions
Alright so, the file will be downloaded as a zip, all you have to do is right click on the file, compress it, then when you have access to the file contents you're going to want to hit Cosmic_Connections.exe to start it. Let the file run on your windows device and it will take a while to load up :)